Attending conferences is one of the absolute best ways to improve your skills, strategy, and network. Social media marketers can benefit from attending conferences because the social landscape moves so quickly. You really need to stay on the ball with trends and tactical skills.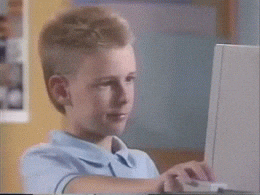 If you're thinking about attending a social media marketing conference this year then you should definitely do your research before buying a ticket. Tickets can cost you hundreds and even thousands of dollars. If you're planning on going to a conference with your team then expenses can add up between tickets, transit, meals, and hotels.
Conferences can get expensive, which is why the HeyOrca community has been given exclusive discount codes for some of the top social conferences this year. Use the following discount codes for upcoming conferences:
20% Discount Code for SMWNYC (SMW prices go up after this Friday): NYC19HEYORCA20
20% Discount Code for SMWLA (SMW prices go up after this Friday): LA19HEYORCA20
$100 Discount Code for CMW2019: HEYORCA100
You might have heard of some big conference names out there, but don't be quick to judge. Some conferences are better than others for your agency's unique needs. It's important to do your research, but it's even more helpful to speak to someone who's attended the conference before. They can speak honestly about the topics, quality, and content relevance.
This may come as a surprise to you, but big names and keynote speakers shouldn't dictate your conference decisions. Instead, you should focus on your educational goals and whether or not you believe they can be met during the event.
We spoke to four different marketing experts about their experiences at five different social media marketing conferences. They shared what they loved about each, and which conference is best for your specific needs as an agency.
Here's a quick recap of their points and other great takeaways to help you plan your year of education.
Watch the round table discussion on the top social media marketing conferences of 2019.
The Top Social Media Conferences for 2019

Social Media Marketing World
The perfect conference for any marketer.
Learn about the latest trends and tactical advice from industry experts. They offer very good tactical how-to sessions.
Social Shake-Up
The perfect size for any social media marketer (enterprise and small business).
Great mix of people and speakers who are organized by Social Media Today.
Social Media Week (Los Angeles)
Great for networking and for those who see themselves in social for the long term.
LA is a great city to visit, but logistics can get difficult.
Lots of information and little to no down time so be prepared!
Content Marketing World
Perfect for agency building (especially the agency track section).
The content is best suited for agencies who have a content marketing focus.
Very good opportunity to meet influencers.
Social Fresh
Perfect if your interest is social media and you don't want to spend too much time in planning for the conference.
This single track conference offers a great opportunity to network and talk to everyone. It's very intimate.
How to Prepare for Your Next Conference
1. Enjoy the city.
Conferences are organized around the world. It's important to recognize that visiting a city and the city you're in will impact your conference experience. It will influence your transit, your interactions, and your tourism. Keep that in mind for logistic and leisure planning. Don't forget to explore the city you're visiting in your off time. You can explore the city, but you can also get creative. For example, you can visit your clients who are located there for example.
2. Take an extra day.
Conferences are exhausting so you need to make sure that you're fully prepared for the all of the information that you're about to absorb. Try to get to the conference a full day or two early so you're ready for the events ahead. It also helps to stay a day later to unwind after the whirlwind. You can also squeeze in some leisure time to explore the city when you don't have conference events scheduled.
3. Sign up for all your networking events.
Conference organizers often plan networking talks, breakout sessions, and meals. It's a good idea to go to these events. They offer some respite from all the action, but also offer an amazing chance to meet people who are in your vertical, line of work, and more. These connections can lead to fruitful futures.
4. Be prepared to get exhausted.
Conferences are full day events jam-packed with information, socializing, and movement. Get your rest, stay hydrated and nourished, and wear comfortable shoes. You're going to be on your feet all day.
5. Plan to get lost.
This will happen if you're travelling to a new city, or if you're attending a multi-track conference. Things can get confusing, so remain patient and plan for speed bumps along the way.
6. Plan your conference agenda.
There are plenty of keynote speakers, events, breakout sessions, and relaxation sessions that are baked into the conference schedule. It's best to plan ahead before your first day and figure out which events you want to go to. It's likely that you won't be able to make it to all of them.