Sporting events. Concerts. Social Media Tutorials. News. Video games.
What do all of these have in common?
All these have been live streamed on social media. There's a good chance you've watched one of these streams yourself!
Live streaming is the next evolutionary step for digital video. If your clients aren't already asking you about it, they will be soon.
Your agency needs to stay ahead of the game and learn everything about live stream marketing so that you can communicate its value to your clients, answer all their questions, and guide their marketing decision-making.
Fortunately, we're here to give you a primer!

What Is Live Streaming?
Live streaming is transmitting and receiving live video feed through the internet or cable TV. Today, we're talking about internet live streaming.
Live streaming isn't new. Live broadcasting events have been featured on TV for decades.
However, we're seeing a boom in the scope, breadth, and depth of live broadcasting access.
We can thank the internet for democratizing live streaming by eliminating barriers to access, share, and create content.
This puts creators and audiences at a huge advantage. Anyone (celebs, journalists, makeup artists, highschool students, gamers, you name it) with a smartphone, an app, and an internet connection can participate in a live stream.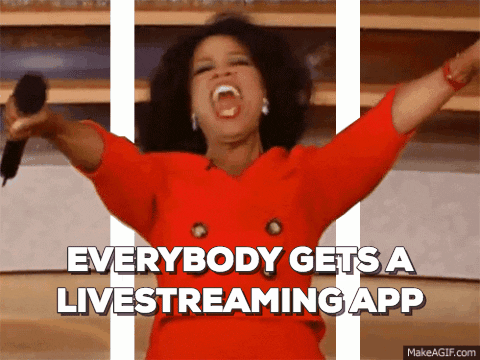 Better yet, anyone with a social media account can leverage their network of choice to host their live stream content.
But why would any brand or agency want something live instead of a carefully directed and produced video?
Yes, there's more opportunity for something to go wrong. But there are also huge advantages.
Let's break it down.
Top 3 Reasons Why Live Streaming Is Amazing For Business
Live streaming holds a number of advantages for a brand that is brave enough to try it.
1. It Humanizes Your Brand
Classic brand communications are slick and glitzy videos with high production values, but this production style doesn't always connect with the audience.
Consumers have become jaded by gimmicky brands. Sometimes high-production content comes off as fake or untrustworthy.
However, raw, unfiltered video during a live event is considered to be authentic and genuine. Viewers feel that it's more compelling. It's transparent and shows the brand's confidence in being its genuine self. It's real and alive.
Audiences love this about live streaming and build their brand affinity in these raw moments.
2. Increased Engagement
Live streaming is almost as good as having a customer in the same room as you. Here's why:
You get to see their reactions to what you're showing you
You can view their comments live
You have an opportunity to directly respond to what they say and answer their questions
Viewers have an opportunity to interact with each other and bond as a community around your brand
Live streaming will help you drive conversations in organic ways that are challenging to reproduce with pre-recorded material.
3. Larger Reach
Streaming has proven incredibly popular since its introduction. Facebook Live alone report that over two billion people have watched a live streaming video since the feature was introduced two years ago. Millions of users have broadcasted a live video at least once.
Can you imagine the value that your agency can bring to your clients if you have access to reaching over two billion people?
What Can Agencies Do With Live Streaming?
Don't be intimidated by a new marketing channel. You should be thrilled! This is a great opportunity to break new ground.
Here are just a few creative and compelling ways you can apply live streaming to your clients' marketing plans:
1. Behind-the-scenes Footage
Treat your client's audience to VIP behind-the-scenes footage that they wouldn't normally get access to.
For example, show them how their favorite products are created, what HQ looks like, what your brand's creative process looks like, how a staff party is ramping up, or what's happening at the latest cultural event.
Live stream audiences love to see people having a good time, so show them one!
2. Live Stream Presentations and Conferences
Your audience would love to attend conferences and seminars that interest them, but sometimes can't make it.
If you could give them VIP access to the conference by sharing speaker sessions, updating them on the notes you took, and the lessons you learned, then consider them glued to your feed.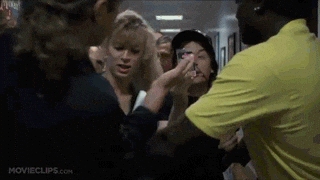 They would kill to see one of their favorite speakers doing a session from a hundred miles away. Your brand can offer that to them.
3. Ask Me Anything Sessions
Live streams are the perfect medium for fast-paced AMA sessions. These are a perfect opportunity to help your client connect with their audience on a more personal level.
The speaker can show off their expertise and personality. It's a great opportunity to develop an organic relationship between the host and their audience while developing good rapport.
Which Social Networks Are Best For Live Stream?
Agencies can offer their clients a number of live streaming platforms, each with their own pros and cons.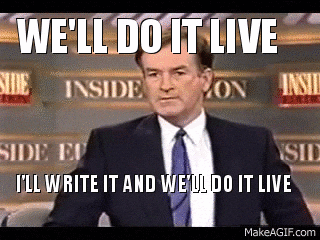 Facebook Live
Facebook Live is currently at the top of the live streaming game. Facebook has 1.9 billion active monthly users across multiple demographics and areas of interest.
Part of the success that people find on Facebook Live is due to how well it notifies viewers that a scheduled live stream is about to begin. Facebook sends multiple notifications as time counts down.
How to use Facebook Live
Open the Facebook app to the News Feed section.
Click on the "Live" icon (hint: it looks like a camcorder).
Fill out the Description, choose your privacy settings, and tag people you want to notify about the stream.
Choose special camera views and filters if you like.
YouTube Live
YouTube is the undisputed giant in the video production world.
Despite Facebook Live's rise, YouTube Live doesn't seem to be going anywhere. It has 1.3 billion loyal monthly active users.
YouTube seems to be pushing YouTube Live for higher quality streams by giving more professional-level features to users. This is ideal for big publishers or serious content creators who want to use live streaming to boost their content and audience engagement.
There's two ways you can stream on YouTube: from your desktop, and from the mobile app.
How to use YouTube Live
Desktop:
Click on the camcorder icon at the top of the page.
Click "Go Live" from the drop down menu.
Once you're in the Creator Studio, choose between streaming right away or starting a Live Event (this gives you more control over what you broadcast).
Mobile:
Open the app and tap the video camera icon at the top right.
Immediately start streaming.
Youtube automatically uploads an archived version of the video to your channel for you to edit or delete later on.
Instagram Stories
Instagram may not be as popular by volume as Facebook or YouTube, but it's still a live stream powerhouse at 400 million active users.
Instagram user demographics seem to swing heavily towards a global young female audience. Despite that, other genders and locations are well-represented across this social network.
How to use Instagram Stories
Start a Live Feed on Instagram by either clicking the Camera icon on the top left or swiping right when you're viewing your Feed.
Instagram live feed is amazing for tracking and viewing audience engagement.
The number of viewers is displayed at the top of your screen, and comments appear at the bottom of the screen.
It's great for interacting with your audience because you can add comments of your own by tapping comment, or tap and hold someone else's comment to pin it at the top of the Feed so that other viewers can see it better.
Twitter Live
Many of Twitter's 330 monthly active users are college-educated millennials.
Twitter has a healthy live streaming ecosystem. They have live streamed 830 events, and have hosted 96 million hours' worth of video in Q3 of 2017 alone.
How to use Twitter Live
Click on the Compose icon and then the Live Video icon.
Once the video is running, you can turn it into an audio-only feed by clicking on the microphone if you'd like.
Live streams can be closed by swiping down and tapping "Stop broadcast."