Are you involved with a client who is anxious to get started with Instagram advertising?
Is your client's brand already using Instagram and spending far too much money on campaigns?
Does your team have the ideal targeting tactic down?
If you're seeking answers to any of these questions, look no further! We're here to give you the rundown on what it takes to successfully advertise on Instagram without breaking the bank. Let's talk about how you can run Instagram ads for your clients like a total boss.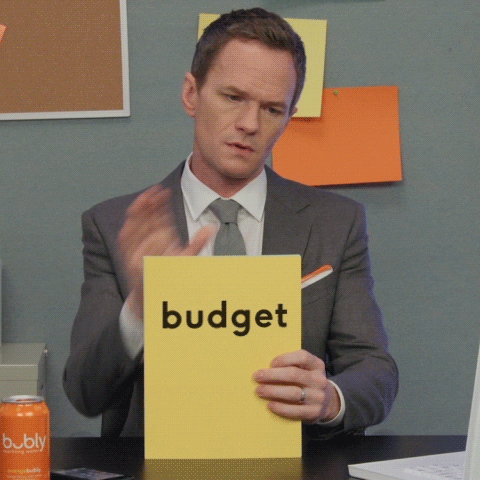 Instagram Advertising Costs
Instagram advertising costs vary greatly. Costs fluctuate due to demographics, date, time, and targeted mobile device.
But in the long run, the cost comes down to one thing: your target audience. This is why it's crucial for you to know your Instagram audience demographics. Here are three cost per click (CPC) basics:
For the most part, women are more active on Instagram than men. Therefore, brands that target female audiences tend to have a higher CPC.
Instagram demographics are a bit different than other social channels. Most users are younger than fifty. Despite that, CPC doesn't differ as much as it does with gender.
CPC also depends on specific campaigns.
It's important to remember that CPC projections are dependent on these basics, but they cannot be reduced to them. CPC heavily depends on your campaign. So for example, a sporting goods store's Instagram ads will likely have a higher CPC when geared towards men.
In addition to that, CPC tends to increase during holidays and special occasions.
Your budget should be based on CPC, and CPC is determined by several factors. Check out this great study, which explores how CPC is affected by several variables.
How to Get the Most Out of Your Instagram Ads Budget
Start by creating your Instagram ads. To do this, you will need to use Facebook's advertising platform.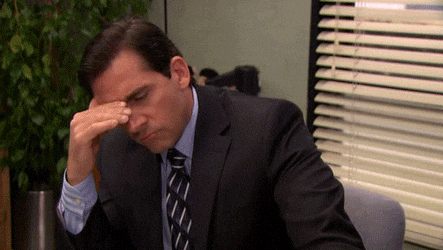 Before you begin, you need to pick a marketing objective in the Facebook ads manager. An objective basically helps you understand the reason of the purpose for the ad campaign. What are you aiming for in spending on advertising? This compares your ad objective to your engagement metrics. Here are some marketing objectives that your brand can choose on Facebook Ads Manager:
Reach: Looking to reach the most possible people? Pick Reach.
Brand Awareness: On the search for brand awareness and engaging users? Pick Brand Awareness.
Traffic: Does your brand want users to visit an app or site? Pick Traffic.
Store Visits: Want to promote several business locations? Pick Store Visits.
Engagement: Interested in shares, comments, and likes? Pick Engagement.
App Installs: Seeking users to be directed to the app store to download a particular app? Pick App Installs.
Product Catalog Sales: Hoping to show products from your product catalogue? Pick Product Catalog.
Conversations: Does your company need more direct sales actions? Pick Conversations.
Video Views: Looking to play in-stream ads in the users' feeds? Pick Video Views.
Lead Generation: On the lookout for people potentially interested in your company? Pick Lead Generation.
Messages: Want to provide answers about products, purchases, support, or general questions? Pick Messages.
If this has already gone over your head, check out AdEspresso's Instagram Advertising for beginners article.
Choose Carefully
Believe it or not, if you don't choose your marketing objective wisely, your ad may end up getting rejected!
Despite that, it's important to remember that trial and error is part of the Instagram advertising process. Select your goal with the intention of tracking it so you can effectively see the results.
Make a Name for your Advertising Campaign and Stay Organized
This step may seem a bit obvious; however, it's one you don't want to forget. Naming your campaigns and ad sets will save you a vast amount of time in the long run. Let's be real here, who doesn't want to save time in the digital advertising industry?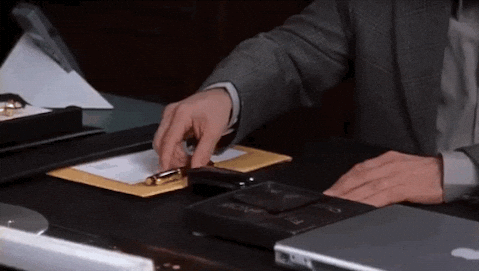 Organizing each campaign in a similar way will help your team and your clients know what works and what needs improvement. It's very difficult (and tedious) to build a totally new audience for each ad, but if you use your previous audience campaigns and ad sets, the process will be easier.
You can name and organize ad sets at the same time to really optimize your workflow. For instance use naming conventions like:
Network
Language
Country
Type of Campaign
Choosing Placements
Even before you select your audience, it's important to pick your placements in the ads manager tool. Choosing a placement helps you decide if your ad will be going on Instagram or Facebook. This will help eliminate ad placement errors.
Almost 99 percent of the time you will want to select "Edit Placements," instead of "Automatic Placements."
"Automatic Placements" will post your ad everywhere, and it will not be targeted.
"Edit Placements" allows you to select a specific ad type (targeted, for example). You will be able to pick whether you wish to promote an Instagram Story or a Feed advertisement.
Another great trick is targeting choices. For example, although you can only choose to target mobile devices when using Instagram ads, you do have the capability to pick Android, IOS, or both of the mobile devices.
In addition, you have the option to promote video campaigns to users whose mobile devices are connected to WIFI. This is especially useful if your video has lots of data to load.
Finally, you can also pick broad categories. These will exclude your ads from appearing at the wrong time or in the wrong place.
Creating The Audience
Your brand's audience is the most important factor for your ads. It's crucial that you find your brand's core users so you can accurately target your ads.
If you take the time to carefully select your audience, you will hit your most valuable users faster while saving big bucks.
It isn't beneficial to spray and pray and target the most possible people at once. Here are some audience categories that will help you fine tune your audience reach:
Age: Choose a specific age range from 13+ to 65+.
Gender: Select men, women, or all genders depending on who you wish to reach.
Connections: Pick users that are already connected with your client's account or page.
Languages: This is only necessary if your target audience speaks a language that is uncommon in a given location.
Detailed Targeting: This category includes many features. "Demographics" allows you to include or exclude people based on their lifestyle, age, gender, and language. The "interests" filter helps you choose an audience based on the audience's liked pages, related topics, and attended activities. Finally, "behaviours" helps you target intentions, purchases, and activities.
Locations: You can pick a location or choose to leave one out with the location feature. Facebook can choose the geographic location of where the ad displays on mobile devices based on an address, a zip/postal code, a region, or a country.
When you select your audience, ad manager will display the "Audience Definition." This allows you to see if your audience is too broad or too specific. Either of those extremes will result in poor ad alignment and it will skew your ad budget. Nevertheless, Audience Definition helps you estimate your ad's potential reach and daily reach.
Designating an Ad Budget for Instagram
Luckily, when dealing with Instagram advertisements, the budget is all in your hands. You can create quite a successful campaign with less than $10 per day!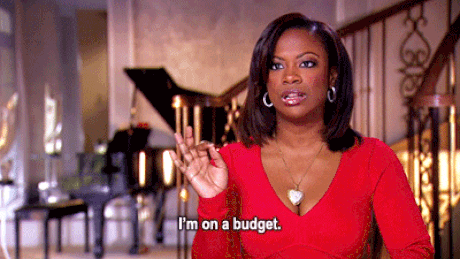 To begin the budgeting process, you must choose between two types of advertising budgets: the daily budget and the lifetime budget.
With a daily budget, Facebook will only spend up to a designated amount and deliver daily ads within your chosen campaign timeline. The daily budget is the right choice for anyone who is interested in getting the most ad results.
With a lifetime budget, Facebook will spend your total budget during the ad campaign lifetime. This option offers a total set budget for your campaign. It's a good option for folks who want to keep their entire advertising budget easily monitored.
Instagram Ad Schedules
Now it's time for the campaign schedule. Just like with budgeting, there are two options for your schedule.
You can pick to run your ad set on an open schedule (i.e. beginning at the same time on the same day of the week for forever), or on a firm timeline (i.e. from the beginning of March until the end of April).
The best way to choose between these two options is by considering your timeframe and your campaign objective.
For example, if you want to run a Fourth of July campaign, then choose a firm timeline: a start date about a week in advance that ends on the fourth. If you're running an awareness campaign, then choosing a relevant time slot for a full quarter is a better option.
Bidding Options
As of right now, there are two types of bidding options available: manual and automatic bidding.
Automatic bidding is ideal when you don't know how much your campaign will end up costing your client. It's also a good option when you're unsure of how quickly you will run through your client's budget.
Manual bidding is better to use when you want specific results. This option allows you to have a clear grasp of what Facebook can do with the money you're willing to spend. It gives you more control on your ad spend bidding.
It's a good idea for new users to use the automatic bidding option to start off. This option will help keep your costs low, all the while still reaching your target audience.
Although manual bidding will work effectively with a tight budget, it does not guarantee the same reach that automatic bidding offers.
Select a Format for Your Instagram Ads
Now that your audience is narrowed down and your budget and schedule are set, it's time pick your Instagram advertising format!
If you're on a strict budget, then this is one of the most important steps, so pay attention!
Each format can leave a different result for every business. You can only pick the right (and the best) format when you know your brand and your audience thoroughly.
Instagram currently has six formats for their ads:
Single Image: Single Image ads are tried and true. This option allows you to create six ads with the same single image at no additional cost. This helps you test copy, scheduling times, and calls to action because you may run the same image six times. It's great for testing and optimizing!
Single Video: This type of ad will help your brand increase engagement because videos are more engaging than images. It's very important that your video makes sense to the viewer with the sound off. Include eye-catching recordings, text, emojis, tags, and gifs. This will ensure that your users follow through with the rest of the video, and potentially investigate more of your branded content.
Carousel: These ads let the user scroll through multiple images or videos on their mobile device. This format is fantastic for displaying products, multiple pieces of content, and stories. Although carousel ads are effective, some viewers don't complete the full image sequence, which means that you may be spending extra money on unseen content. Be cautious of how many images or videos you include, and if they encourage the viewer to swipe right for more.
Slideshow: Slideshow ads combine multiple images with background music. They're great for showing multiple pieces of content. Slideshow ads tend to be used less frequently than other ad options. They can be great for users who have slow internet speed, so consider them when advertising to rural or older audiences.
Instagram Stories Single Image: More than 250 million people view Instagram stories every day. Although a story image plays for up to 15 seconds, they still prove to be successful advertising options. They are especially useful when targeting a younger demographic.
Instagram Stories Single Video: The Instagram Stories Single Video format is perfect for telling a story quickly. However, engagement numbers may be lower as users have a short period of time to respond to the ad.
Imagine social media approvals without spreadsheets
HeyOrca is a social media planner built for social media agencies. Our product centralizes content approval and client management in one place.