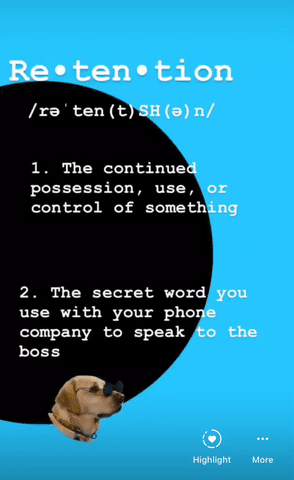 Retaining clients should be your number one goal at your agency.
Why?
For starters, recruiting new customers can cost you five times as much as retaining customers. And, once you have one customer, there's a 60 percent chance that they will make at least one more purchase.
You can save a lot on the marketing resources you'd have to allocate to onboard new clients, and channel it towards improving your existing services and your clients' experiences with your agency.
What can you do to double down on retention?
You'll have to break this challenge down into two parts: agency strategy and reporting automation.
Here's a short recap on how you can do all that, taken directly from our last webinar with Agency Analytics.
Why Focus On Retention?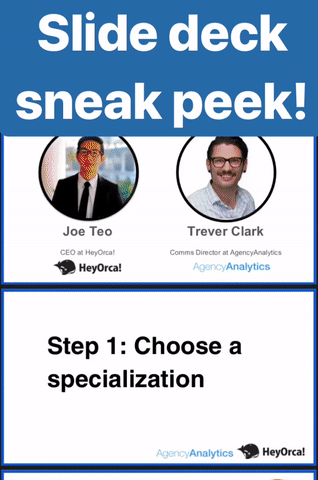 Client retention is low-hanging fruit. These clients are already yours. You've impressed them before, they like you, and you have an opportunity to continue a business relationship and broaden your services.
Retained clients can help your business grow and scale. If you sign bigger contracts then you can scale in a highly focused way in comparison to signing multiple small contracts with new clients.
By focusing on retention you will be able to get your business best practices down to a "T" and begin streamlining your systems so that onboarding new clients becomes quicker and easier over time.
How to Better Client Retention
Client retention should be broken down into two sections: agency strategy and reporting automation.
Why?
Because your agency needs to be well-organized and fully fleshed out in order to run efficiently and impress clients.
On top of that, you need to maintain transparency and deliver OKRs (Objectives and Key Results) in a timely manner to instill client trust and marketing authority.
"Knowing your values is critical for retention. You hire your clients as much as they hire you. "
– @JosephTeoLS

Relationships that don't work out could go back to a bad value alignment.#agencylife pic.twitter.com/1rMzeVuslW

HeyOrca! (@HeyOrca) December 6, 2018
Overall, there are ten steps to help you better client retention:
Section one: agency strategy
Choose a specialization
Know your values
Understand how your clients communicate
Set and agree on expectations
Operationalize your work
Section two: reporting automation
Automate your reporting
Standardize schedule and format
Look to the future
Make recommendations (upsell when appropriate).
Offer a Live marketing dashboard
💁‍♂️Reporting automation is super important.

Reporting automation & standardization helps set client expectations, helps clients understand your agency's gains, helps reduce contract cancellations, and improve client trust in your services.

– @TreverJClark #agencylife pic.twitter.com/vnW7HIgA7o

HeyOrca! (@HeyOrca) December 6, 2018
What makes this client retention style different and important?
We firmly believe that agencies that adopt this client retention strategy will be able to operate more efficiently, be more focused, and be able to offer their clients premium service. Ultimately, it will help you shape your agency into an agency of the future.
Here's why:
Specialized agencies are built on domain experience and focus and are known in the client and agency community for that.
Agencies that know their values can work well with colleagues and clients because relationships are based on value-alignment, rather than misalignment. You hire your clients as much as they hire you!
Transparent agencies can set appropriate marketing goals during the onboarding process, establish systems to help their clients align with their methods, and display OKRs to their clients. All of this demonstrates your domain experience and solidifies client trust. When you repeat this process you become a master in your domain and will build a reputation based on your performance.
Agencies that are operationalized from start to finish (onboarding to metrics reporting) free up time to spend on the things that matter: gaining subject matter and audience expertise, client relationships, and scaling the agency. Agencies of the future will be able to automate and operationalize core tasks to make room for unique projects and important functions.